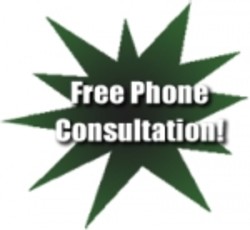 Do you owe a back tax debt that you're finding hard to repay? Have you been hit with tax penalties that are causing you financial hardship? Have you received notice of an impending IRS audit? For these and other tax problems, you can count on the tax resolution specialists at Taxation Solutions, Inc. We've been providing tax help to individuals and businesses since 2008, and our team has a combined 40 years of experience in tax relief services. Whatever tax resolution services you need in the Raleigh area, we have the knowledge and skill to get you the best possible outcome. Learn more about what sets us apart from other tax relief companies in the region by calling or e-mailing us today! We're happy to offer free cost estimates for all of our services. 
Tax Resolution Services
IRS Audit Representation
Tax Lawyers on Staff
Licensed & Insured
40 Years of Experience
In addition to providing tax relief services in Raleigh, we're able to help individuals and businesses in Cary, Garner, Wake Forest, Durham, Clayton, Apex, Morrisville, Chapel Hill, Knightdale, and throughout the surrounding region. Whether you come to us seeking tax help for your individual tax return or you represent a large corporation that is having payroll tax issues, we're more than ready to step in. No tax problem is too serious for our tax lawyers and other specialists to tackle. We want to get you results.
Taxation Solutions, Inc. is staffed with licensed tax resolution specialists. As a tax relief company, we're fully insured for all of the services we provide. Those qualifications, plus our affiliations with the American Society of Tax Problem Solvers, the National Association of Tax Professionals, and the National Association of Enrolled Agents, make us extremely qualified to meet your tax assistance needs. We're intimately familiar with the federal and state tax codes, and we strive to stay abreast of any new laws that affect our clients. We'll always customize our tax resolution services to your specific needs and circumstances, because we believe that's the best way to make a real and lasting difference in your financial life.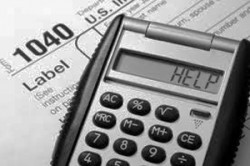 We're pleased to offer emergency tax assistance. Is your IRS audit date approaching quickly? Are your tax penalties snowballing faster than you can keep up? Do you need a tax attorney to represent you during federal tax court proceedings? We'll be there for you. We'll work efficiently without ever sacrificing the high caliber of our workmanship. When speed and accuracy are both important, choose Taxation Solutions, Inc.
Call now to schedule your initial consultation with a certified tax resolution specialist from Taxation Solutions, Inc. No matter what tax problems you're struggling with, we'll work tirelessly to bring you state or IRS tax relief. We're the tax relief company that cares.